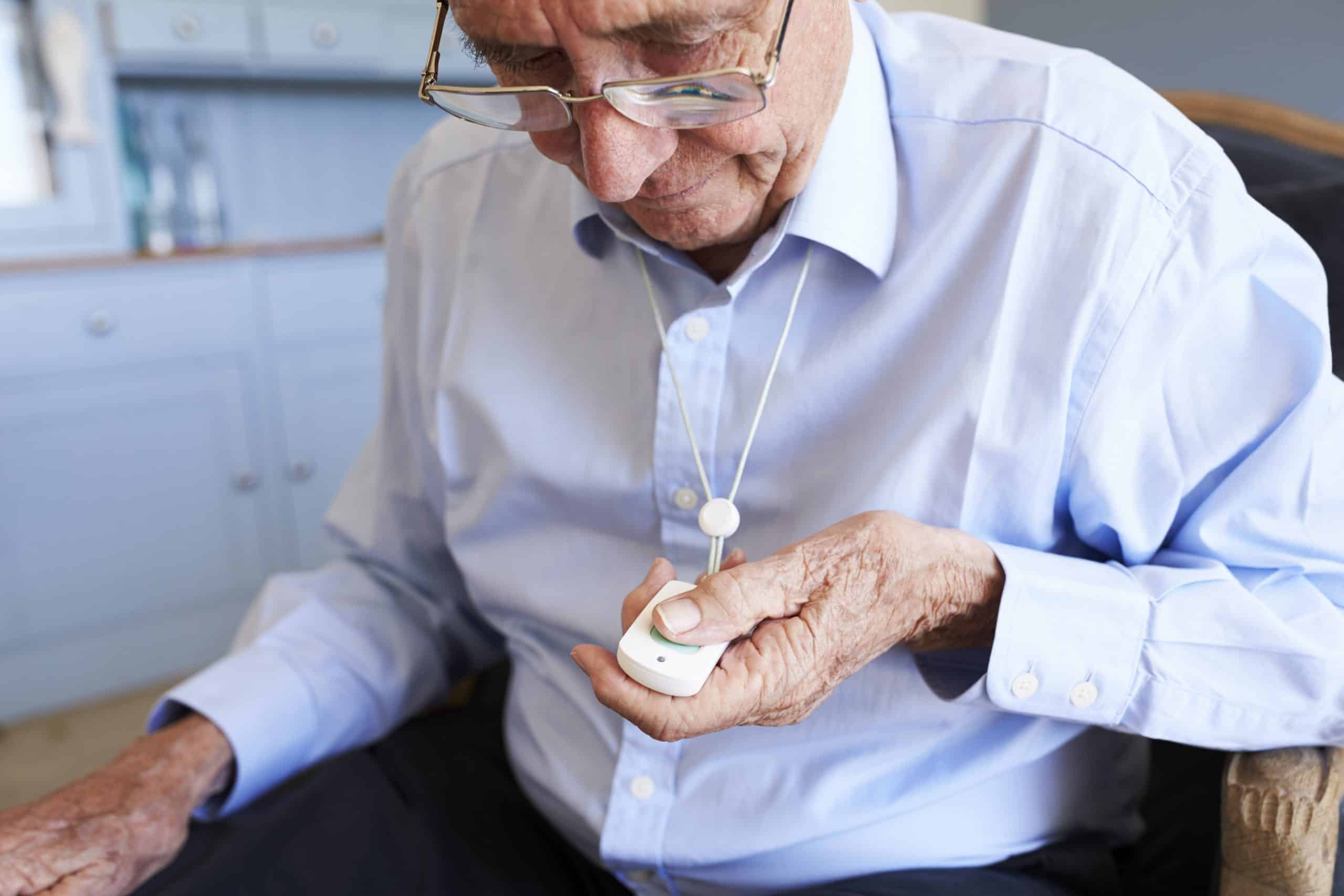 In Senior Living, Safety and Security Are Part of the Package
For older adults, safety and security can often become hard to sustain when living in the family home simply because typical houses are not built with aging-in-place in mind. While some seniors opt to make costly structural changes to their homes, many take advantage of the safety and security that are part of the package offered by senior living communities. When trying to decide which move to make, check out all that senior living safety has to offer.
Accessibility is essential
When a senior struggles with mobility, uses a walker or wheelchair, or just has balance problems, getting around a home can pose many accessibility problems. Stairs are at the top of the list for danger, but carpets, rugs, poor lighting, narrow halls and entryways, and bathrooms with multiple hazards all can contribute to falls that can be life threatening.
Senior living safety takes all of these into consideration right from the ground up. The best senior living communities are designed for senior safety and accessibility so residents never have to worry about climbing stairs (there aren't any), struggling to get through doors and halls, bathrooms that are just plain dangerous, or lack of lighting. Instead, senior living safety provides residents with well-lit, open floor plans in apartments and community areas, bathrooms with walk-in showers, grab bars, higher toilet seats, emergency alert equipment, and many other aspects indoors and out that make the community safely accessible to every resident. Take a look at how we do it at One Lincoln Park in video tours of our apartments and common areas.
Full-time staff
Perhaps the greatest asset of senior living safety is the full-time dedicated staff who are always on hand to help. Top senior living communities like One Lincoln Park take pride in their experienced and compassionate staff not only for their professionalism but also for their friendliness. Residents and staff in senior living communities forge relationships that help staff understand what each resident needs, what they prefer, and most of all when something seems amiss. By forming strong bonds of trust with residents, staff are able to optimize safety and quickly take steps when something goes wrong just like family would, only faster. But don't take our word for it, read our resident testimonials!
Safety technology
Providing safety and security at home can be costly. For example, overall home security systems with cameras and alarms to keep unwanted visitors out may include a one-time start-up cost plus monthly fees and often additional fees for extras like monitoring (versus self-monitoring), additional cameras, smart locks, video streaming, and night vision as explained in the seniorliving.org article "A Buying Guide to Home Security Systems for Seniors."
In addition, many seniors and their families also feel a personal safety device is a good idea especially for seniors who live alone at home. These include wearable devices like watches and necklaces that can detect falls and send an emergency alert like those described in the top10.com article, "Best In-Home Medical Alert Systems of 2023," which can cost a little or a lot depending on the one chosen.
Like accessibility, senior living safety is built into the package because not only is the entire campus secure, but each apartment in the best senior living communities is equipped with everything from smoke detectors to personal devices for emergencies, and daily monitoring so each resident knows staff have their back. Of course residents and their families also have the peace of mind that staff is always on-hand to help and contact first responders quickly if needed. Check out what One Lincoln Park provides in senior living safety!
Fall prevention tactics
One of the best ways to stay safe is to stay healthy and fit and that's why senior living safety includes attention to exercise. Exercise helps seniors rebuild lost muscle mass, enhance cardiovascular health, and improve balance, all of which can help decrease the risk of falls. At One Lincoln Place we provide a fully staffed state-of-the art fitness center for working out, daily scheduled strength and endurance classes, as well as classes in gentler exercises like chair yoga, Tai-Chi, Zumba, and even a walking club. Find out more about how important fitness is to senior living safety in the National Institute on Aging article, "Four Types of Exercise Can Improve Your Health and Physical Ability."
At One Lincoln Park we know senior living safety is a multi-level quest and should be one that is always top of mind. If life at home has become unsafe for you or a loved one, take a moment to contact us for information and schedule a tour to experience One Lincoln Park for yourself!