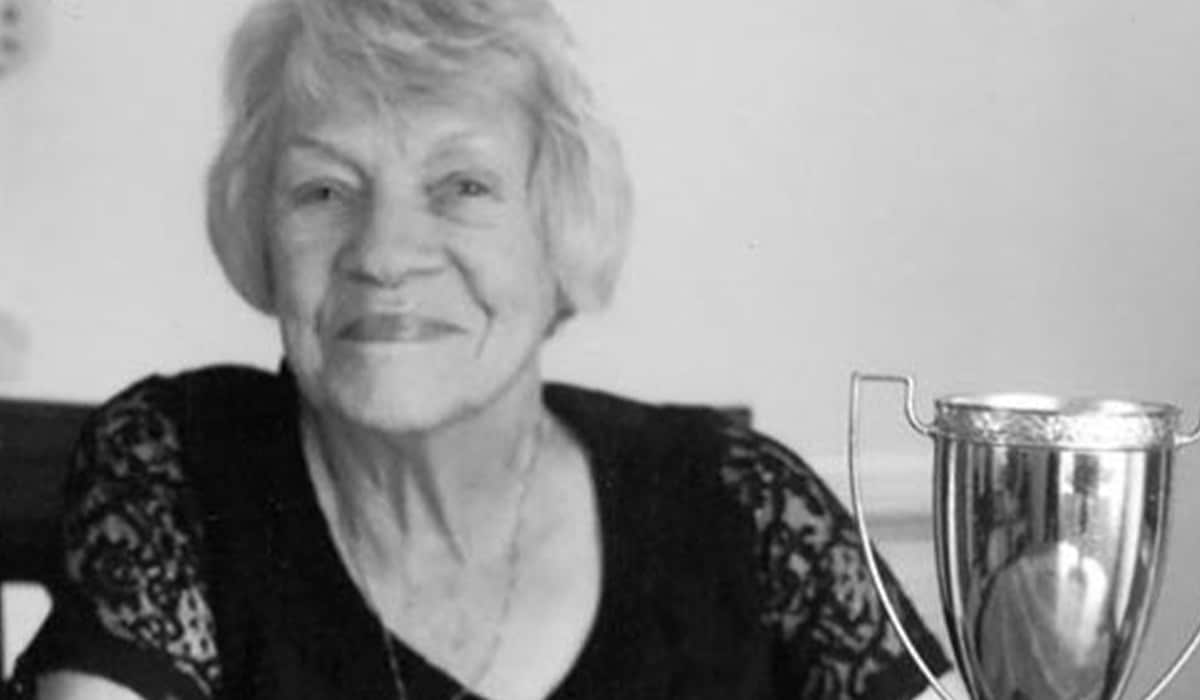 Resident Spotlight – Virginia Gearhart
Congratulations to One Lincoln Park resident Virginia Gearhart on her winning the President's Cup out of sixty competitors in her golfing league, at the age of 91! This is the second win for Mrs. Gearhart, who won the cup thirteen years ago, in 2004, as well.
Mrs. Gearhart began golfing in 1980 when her daughter-in-law's mother, Opal, and aunt, Velma, invited her to play with them as a part of their league. Her earliest exposure to the sport was through her first husband, who was a good golfer and often brought her with him when he played. Virginia found that she enjoyed golf, and as she continued to play, she continued to improve.
After her husband passed away, she continued to enjoy golfing, and it was through the league that she met her second husband, Sterling, ten years later. They had a wonderful time traveling and golfing together. Virginia still enjoys playing in the Wednesday league. She not only loves the sport, but also the people she plays with. Golf has even become a family affair. She often plays at Rollandia with her brothers, Ralph Andrews, who is also a resident at One Lincoln Park, and Dale. Ron Andrews, a nephew and another One Lincoln Park resident, was also a professional golfer.
The President's Cup is won through two weeks' worth of winnings, and in Mrs. Gearhart's case, three. She tied another excellent golfer in her League, and an extra week was required to break the tie. "That's how I won!" she said. "I tied another golfer, and had to win it three weeks in a row!"
Her hard work and love for the sport paid off. Congratulations on your well-earned win, Mrs. Gearhart!
WANT TO MEET VIRGINIA AND OTHERS LIKE HER? Stop in or call 937.298.0594 to schedule your tour!