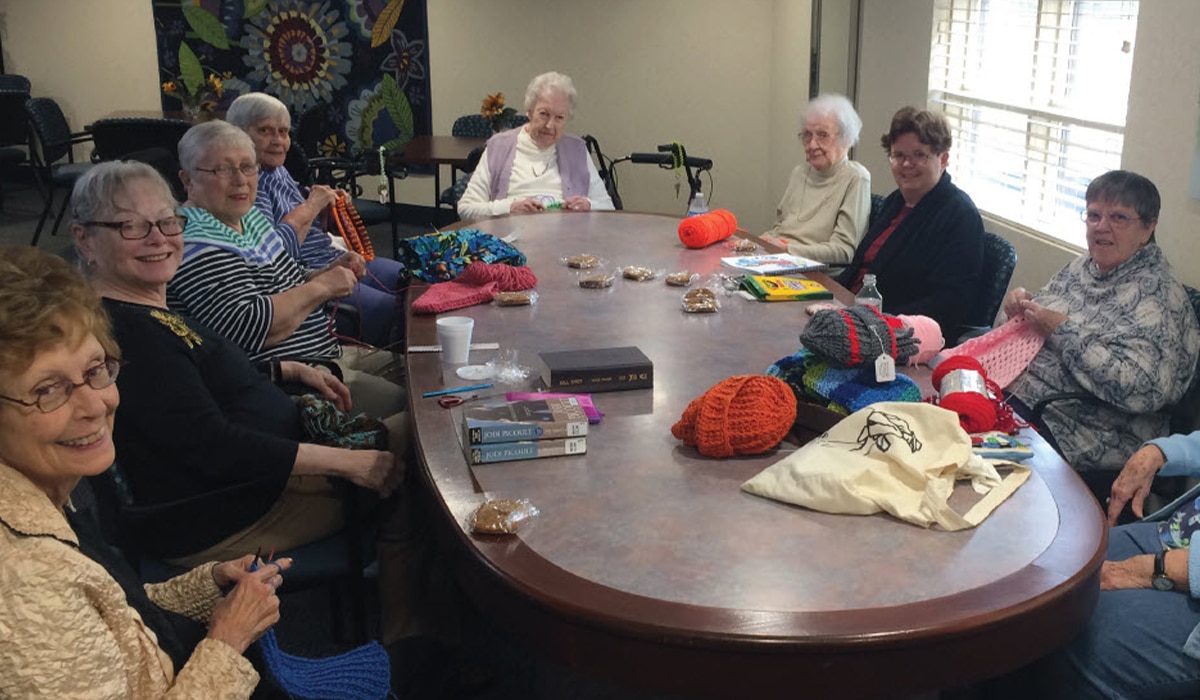 The Knitting Ladies at One Lincoln Park!
With cold weather upon us and winter right around the bend, it's time for warm clothing—hats, mittens, and scarves.
For the Knitting Ladies at One Lincoln Park, that means it's time to start working harder on crafting items to donate to those in need.
The One Lincoln Park Knitting Ladies, about ten members strong and organized by resident Peg Neff, meets on Mondays to knit and crochet.
"There's such great companionship within the group," said Pam Graeser. "It's a great way to meet people and get to know one another. We have become friends!"
The Knitting Ladies contribute their pieces to such destinations as the Artemis Center, St. Vincent De Paul, Day Break, the VA, and the YWCA. They recently received a letter from the CEO of the VA Medical Center saying – "Your contribution makes it possible for us to enhance the care we provide for our nation's heroes, the Veteran patients."
Knitting is also artistry, so One Lincoln Park featured the work of these talented ladies in last month's Resident Artist Spotlight, an event that showcases the artwork of residents at OLP.
These ladies truly do wonderful things. As they provide garments, blankets, and throws, they warm not only the bodies but most especially the hearts of many in need.
Thank you, OLP Knitting Ladies!