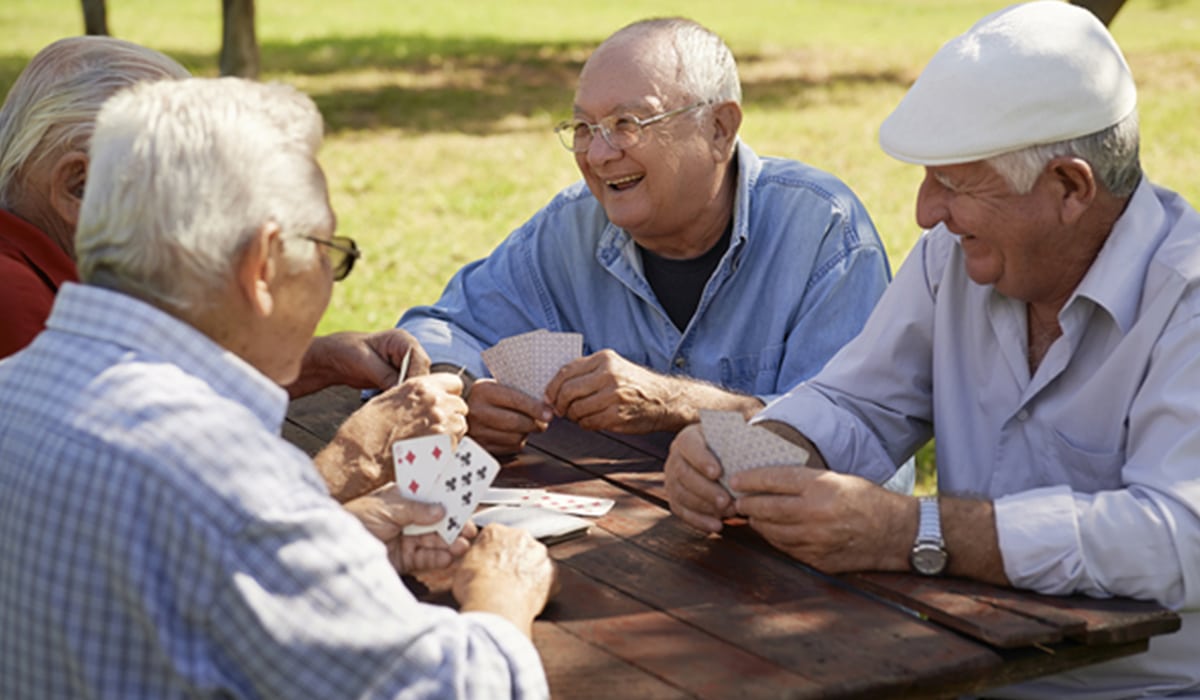 Senior Living or Stay at Home?
A comfortable, healthy retirement requires planning. You and your family aren't alone. According to US Census Bureau estimates, 1 in 4 Americans will be 65 or older by 2060. That means a lot of us are asking difficult questions like:
"Should Mom and Dad stay at home or move to a Senior Living community?"
No one-size-fits-all solution exists. But the more informed you are, the happier everyone will be with the decision.
If Mom and Dad Stay Home
If the plan is for Mom and Dad to stay home, you'll have to retrofit the property to ensure safety and accessibility. Think beyond installing a front porch ramp or buying The Clapper for every room.
Expect to hire general contractors to retrofit the bathroom, kitchen, floors, and entrances. Grab bars and walk-in showers are common modifications for the bathrooms. Why? According to the CDC, 25% of seniors fall every year. (And falling once doubles the chances of falling again.)
Think about purchasing smart home technologies, too. Voice-operated assistants from Amazon and Google make daily life easier. Seniors use such technologies to perform basic tasks like lighting and temperature control. Other premium services monitor seniors' movements and contact medical services in a health emergency on behalf of your parents.
Yes, there's a lot to think about (and buy) if Mom and Dad stay at home. Know what injuries to prevent and technologies will help, and you'll know how ready your parents' home really is for retirement.
Caring for loved ones is a major lifestyle adjustment for friends and family. Typically, assistance may be needed running errands, attending doctor appointments, and eventually daily chores like cooking and cleaning. If family members are willing to care for loved ones at home, have a conversation early about expectations and resources—who does what and when? Talk about living arrangements, such as whether you will move in together or not. Identifying gaps in care help you determine whether or not you'll need professional help.
If Mom and Dad Move to a Senior Living Community
Senior Living communities like One Lincoln Park meet seniors' mobility, safety, and lifestyle amenities. Assistance with medical needs can also be provided by an on-site home health agency within the apartment home, on an as needed basis.
But think beyond Mom's and Dad's practical needs. Discuss with family the Senior Living community's care philosophy and meet with staff to get an idea of what resident experience looks like. Ask to be introduced to current residents and their family members so you can chat about their own experiences. Make sure the community actively nurtures the emotional and mental well-being of residents through recreation and socialization, too. The right Senior Living community matches seniors' current and future lifestyle and level of independence.
For example, do you and your family live near Mom and Dad? Distance may not be a concern now, but what about in 5 to 10 years? Do your loved ones have health needs that make nearby professional care necessary, like arthritis or heart disease?
The lifestyle your loved one would like to experience long-term is often the deciding factor—age in place, or relocate to a Senior Living community. At One Lincoln Park, we understand the power of feeling at home, as we've served families since 1986. We enable seniors to live as independently as possible in a comfortable, country club environment while making additional services available if and when necessary. From move-in ready apartments and daily community activities to on-site home health services, and 7-days-a-week transportation, we offer a lifestyle that Mom and Dad will enjoy throughout retirement.
Don't hesitate to contact us for more information or to arrange a visit.