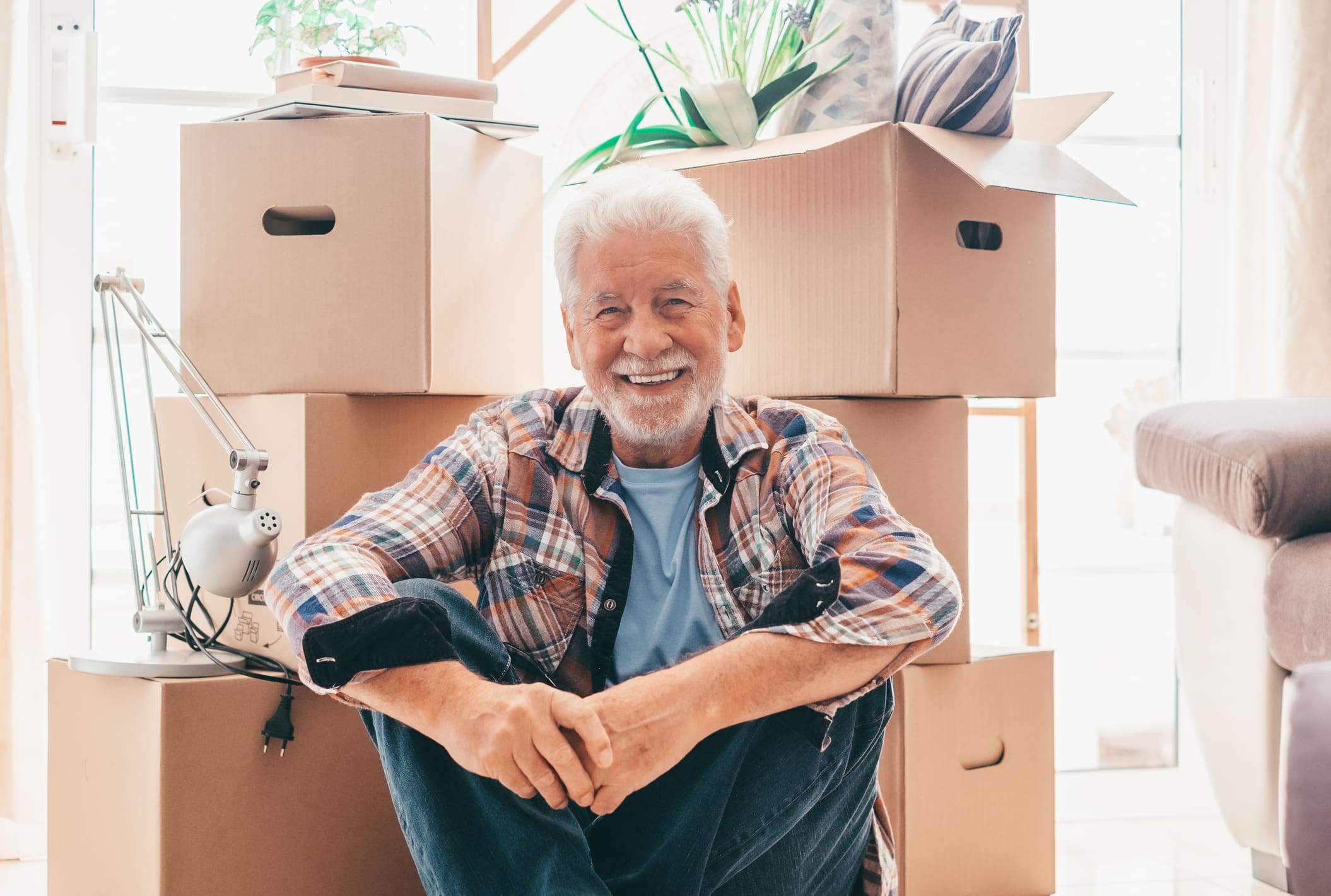 Tips for Downsizing to Senior Living
You've made the decision to embrace a truly carefree lifestyle by moving to a luxury senior living community, now it's time to downsize and shed the weight of home ownership. Just a quick look around a typical family home will show there's a lot to do so downsizing for senior living can seem like an overwhelming task. Before you begin, however, take these expert tips that can make downsizing to senior living easier, faster and even profitable.
5 tips for downsizing to a senior living community
Tip #1 – Do not go it alone
The first, and most important step when downsizing to senior living is to enlist help. Start with children and let them know you are starting the process and will need them to pitch in and be prepared to take their own left-behind belongings or plan otherwise have them removed. Next establish a timeline leading up to your move date and ask for volunteers to commit to a few hours or days so you have help to manage heavy items and minimize the risk of injury.
Tip #2 – Declutter first
One way to make downsizing to senior living easier is to declutter first by permanently removing piles and heaps of magazines and newspapers, scouring kitchens, baths and bedrooms for items that are old and useless like expired medications, old health and beauty products, and pantry staples that are past the best-by dates. Also check basements and garages for almost-gone items like paint cans, outdated items like old coffee makers, Christmas lights, tools, and anything else that has been sitting around for years or decades. Get more help with decluttering from the aarp.org article, "8 Easy Steps to a More Organized Home."
Tip #3 – Know your new floorplan
When downsizing to senior living it's imperative that you have a clear understanding of the size and layout of the new home or apartment so you move only those items that will fit. Moving to senior living generally means the new home will be smaller than the family home so it's best to decide upfront what items you will be able to take and which you cannot. From fewer bedrooms to more compact living spaces to a smaller footprint overall, consider each new room as you sort to avoid moving items only to realize they won't fit. One easy way to accomplish this aspect of downsizing to senior living is to use a room planner software program like those in thespruce.com article "The Best Free Room Layout Planners Online."
Tip #4 – Segregate items for their final destination
To organize downsizing to senior living, create piles of items that are to be donated, sold or saved for family members. Start with large items like furniture you will no longer need and ask family members if anyone would like them. If a friend or relative does want something ask them to arrange for removal at the earliest possible time to free up space and make packing and moving easier. If not, move it to a room with other unwanted items for donation or sale or tag it as such.
Also be sure to keep items you wish to leave to loved ones in a separate place so they don't get lost in the process. For example art, jewelry and heirlooms should be tagged with the name of the intended recipient and preferably stored elsewhere such as a safe deposit box or with a trusted friend. You may also want to give these items away before you move and can consider the advice offered in the after50finances.com article, "Dividing Up Family Heirlooms When Downsizing."
Tip #5 – Stay on track
As the process of downsizing to senior living proceeds, contact charities to pick up donations, arrange for a mover or rent a truck if help is available, and set a date for a garage sale to make a little money that can help cover moving costs. Once dates are firm, you will begin to see the light at the end of the tunnel and it will become easier to prepare for packing and moving.
Next be sure to purchase plenty of packing supplies like those described in the moversville.com article, "Complete List of Packing & Moving Supplies Checklist 2022 (From A Pro)" and as moving day nears, set aside any valuables and fragile items that should not go on the truck and enlist someone with a car to move them separately. Lastly, be sure to keep medications with you to ensure they are not mislaid or lost.
Making the move to a luxury senior living community like One Lincoln Park can be the best move you ever made. To find out what's in store contact us today and schedule a tour.