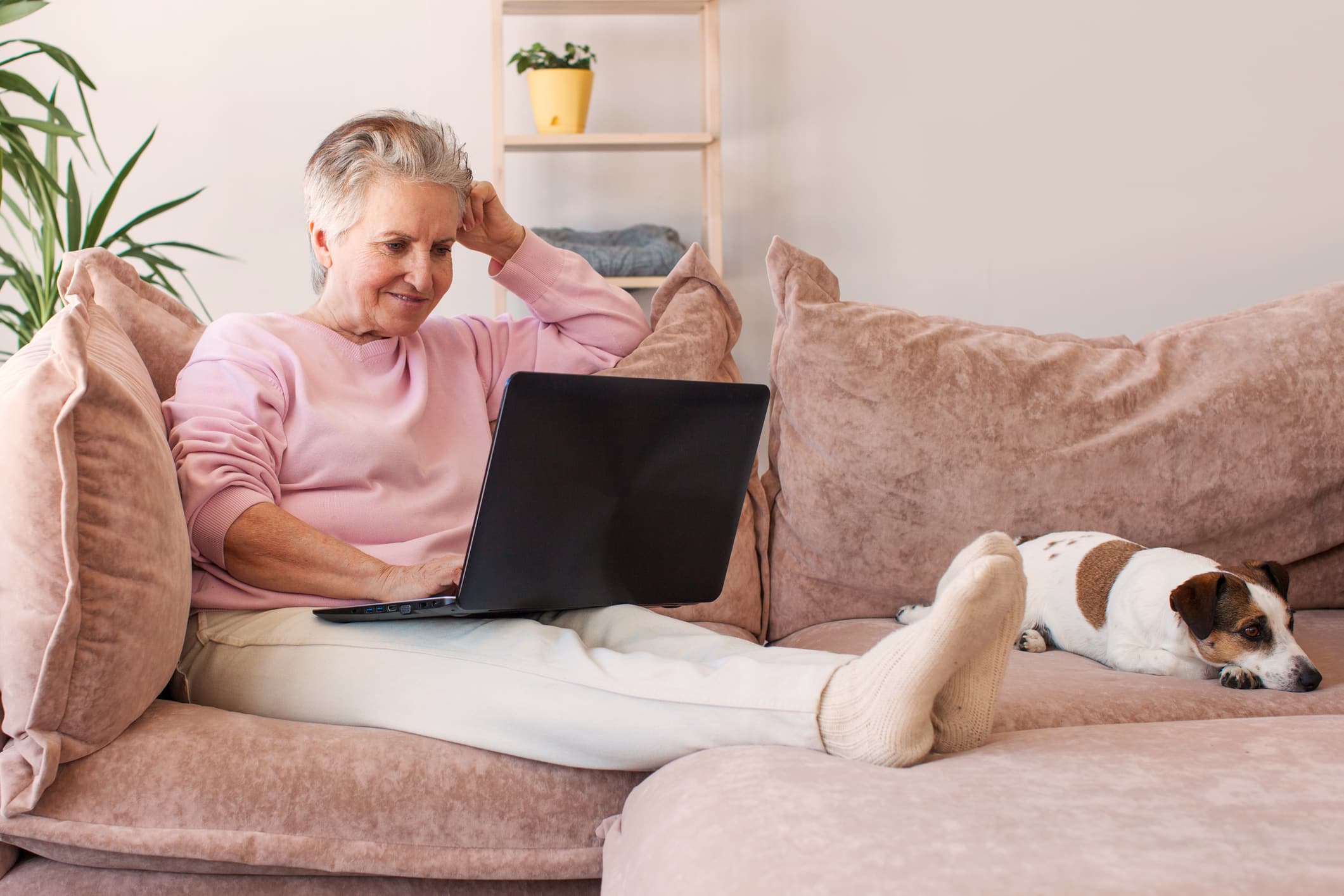 How to Find and Research Senior Living Communities Nearby
Finding the right senior living community takes diligence and a bit of expertise to whittle down the list until you know you have found the perfect one. While it may seem as simple as Googling "senior living communities near me," that's just the start. Since all senior living communities are not created equal, follow these steps so no stone is left unturned.
5 steps to finding senior living communities nearby
Step #1: What you need
The very first step before searching begins is to define what type of senior living community will be best for you based on your needs. Active and healthy seniors will prefer independent living while those who require daily assistance will be a better fit for assisted living or memory care.
Also consider housing, and whether you need an apartment, a condo or maybe even a stand-alone home in a senior living community. If you, like many seniors, are ready to downsize and start retirement with less baggage, you will likely need a smaller home so decide early which style you prefer. For many seniors, one more essential need is a pet-friendly community. If keeping your beloved pet is mandatory add that to your list of needs. When trying to assess exactly what you need, check out our blog, "What to Know Before Researching Senior Living Online."
Step #2: Location
Where you live does matter, so it's fine to start with searching for "senior living communities near me" if you want to remain where you are. If you want to move somewhere else, however, maybe somewhere closer to family or friends, you can use Google Maps to search for senior living, independent living, or other senior living options in any city, county, or state, keeping in mind that Google Maps may not include all possibilities. Alternatively, asking trusted friends and family for recommendations is always helpful.
As you peruse different senior living websites note their proximity to resources in the greater community like health care, shopping, cultural venues and even places to enjoy nature. Finally make a list of those that appeal to you so you can take a deeper look at each.
Step #3: Services
Now take your search to the next level by comparing services at each of the communities on your list. One of the most important aspects in your search should be the quality of dining. Today, residents enjoy chef-inspired meals served in an elegant dining room, private dining room or delivered to your apartment. Top senior living communities like One Lincoln Park also offer convenient bistros or cafes, full-service bars, happy hours, and buffets and picnics on special occasions.
If you prefer to be driven, rather than driving yourself, transportation is another service you will want. On-demand local transportation via a chauffeured luxury vehicle available every day from 8 a.m. until 5 p.m. can make a big difference in quality of life. Of course, if you do have a car, you will enjoy the valet service (no tipping please!) so your car is delivered to the door clean and ready to go and parked in reserved parking when you arrive home.
One more key service provided at One Lincoln Park is our Wellness Center which is not only a health care service but a social one as well. You can get help with medications or speak with a nurse, join a club, take a class, play games, work out, or just enjoy the company of friends.
Step #4: Amenities
Next comes those amenities that make the biggest difference when searching for senior living communities near me. From the convenience of weekly housekeeping to onsite hair salons and barbershops to pharmacies and state-of-the-art safety and security systems, each is a valuable part of living independently and truly enjoying all that life has to offer.
Also take a look around the communities for amenities like libraries, community rooms, and outdoor spaces to enjoy nature and get a little exercise too! Learn more in our blog, "How to Make an Informed Decision When Choosing a Senior Living Community."
Step #5: Tour your short-listed communities
Finally, choose your top three contenders and take tours of each so you can experience the environment and overall ambiance. Also be prepared to get the answers you need by reading our blog, "9 Questions to Ask When You Tour a Senior Living Community." These questions will help you compare apples to apples after the tours so you can easily choose the best community for you.
One Lincoln Park is head and shoulders above the rest so contact us today and schedule a tour of our lovely community!