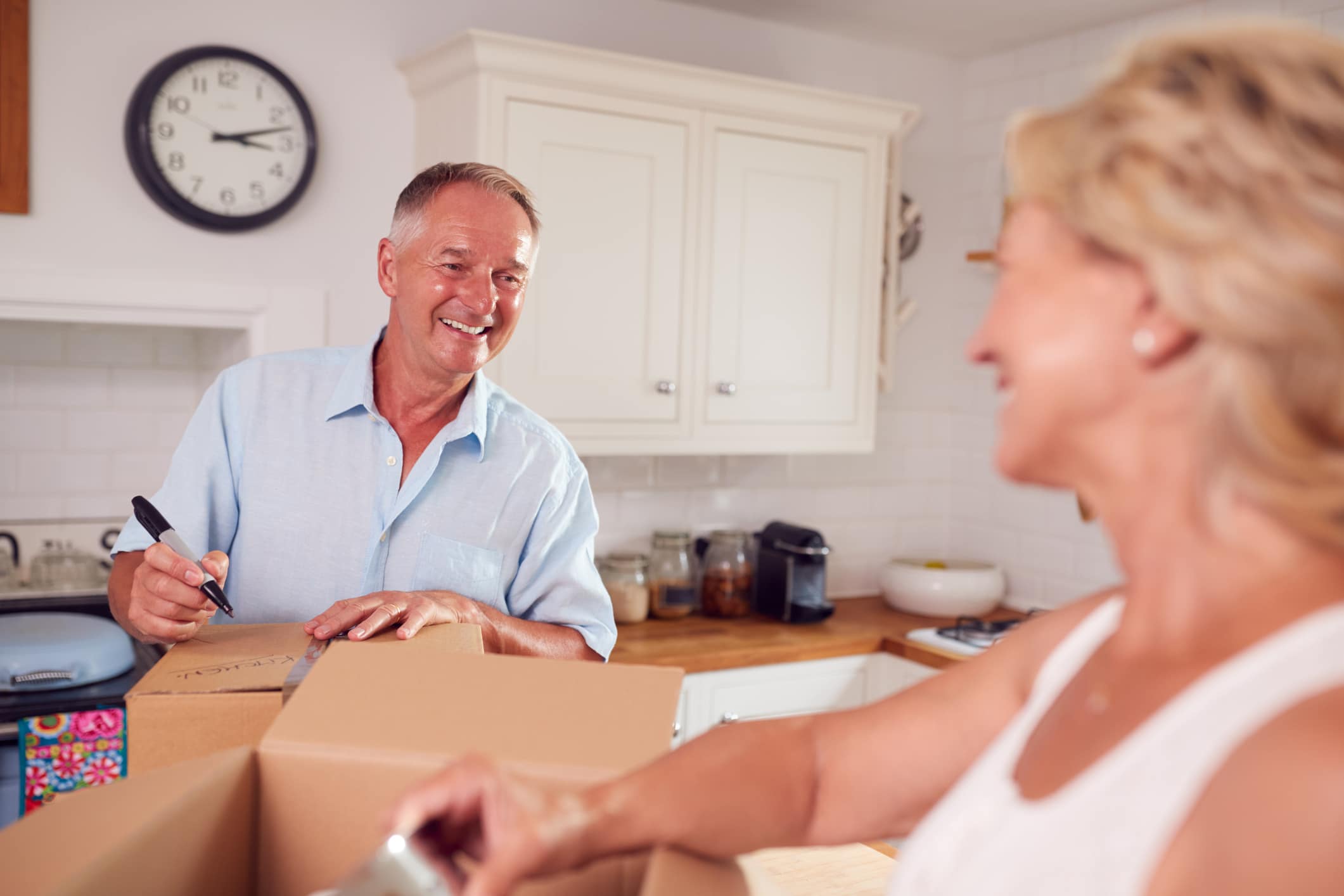 Understanding the Expenses of Moving to Senior Living
Moving to senior living is a great way to shed the work and responsibilities of homeownership while enjoying all the perks of a carefree lifestyle. But as with any move there are costs to consider. When moving to senior living is on the horizon, here are a few of the primary expenses that may occur.
Downsizing costs
Modern senior living communities offer much larger housing choices than in the past, but for many seniors, moving to senior living means downsizing to fit comfortably into a new apartment. First of all, everything has to be sorted out to either move, be given away or donated or thrown away. Depending upon the size of the home, costs can come up when a trash bin or trash hauler is required, when it is necessary to rent additional storage, and if hands-on help is needed to get the job done inside the home. On the bright side, it's also an excellent time to hold a garage or estate sale to help balance the expenses with a little revenue. Get tips for downsizing in the lifestorage.com blog, "Downsizing for Seniors: An Essential Checklist."
Prepping a house for sale
Often, moving to senior living means selling a family home and unless the plan is to sell it "as is" there will likely be expenses. Foremost are necessary repairs that should be done before a home inspection to avoid losing money on the sale. All major appliances should be checked from furnace and water heater to refrigerator, dishwasher, and washer and dryer. Also be sure to have plumbing and electrical problems repaired, as well as repairing damaged flooring, walls, windows, and woodwork.
Another possible cost is that of "staging" a home for sale. This can be as simple as cleaning and removing personal items to buying new rugs, towels, drapes, plants, and even furniture so everything looks new, clean and uncluttered. For great advice on how to stage a home for sale, checkout the zillow.com article, "The Cost to Stage a Home."
Moving Costs
Moving can be a costly endeavor especially if the move is long-distance. For starters there are supplies like boxes, tape, and packing materials that are required. These expenses can be kept low by asking others for items they have left over from a recent move, or checking online such as at Facebook Marketplace where it is easy to search for different items that are free or low-cost.
The largest cost when moving to senior living is usually the moving company, but these costs too can be lowered by renting a moving truck and getting help from friends and family to load and unload. Other tricks that can make it easier and less costly include disassembling furniture to save space, packing fragile items like glass in towels and linens, and avoiding moving during peak demand times like weekends or at the beginning or end of a month. Learn more in the nerdwallet.com article, "11 Best Moving Tips for an Easier, Cheaper Move."
Housing
Moving to senior living also means choosing the best and most affordable home. No longer one size fits all, modern senior living communities like One Lincoln Park offer several different size apartments from cozy studios to one- and two-bedroom apartments to suites and large combo units. When moving to senior living keep in mind that like all homes, the larger the floorplan the higher the cost so choosing one that is the right fit may save money over the long term. Take a look at our floor plans to get an idea of what to expect from luxury senior living.
Additional fees
When moving to senior living many of the costs of living at home simply disappear but be sure to ask what fees are charged in addition to the monthly rent. For example, telephone, internet, cable, extra housekeeping, and beauty salon/barber shop services may be an added cost.
Another possible way to save is by choosing the right dining options because the right meal plan can help lower grocery bills, improve nutrition, and assure a diet that meets special health needs. However, other costs can occur when dining a la carte at cafés or bistros, enjoying a nighcap at the bar, or when having special celebrations with family and friends in a private dining room. Before moving to senior living be sure to explore all the dining options available to save money and eat well.
Moving to senior living can be the best move in retirement if you understand the costs and get all the amenities you desire. At One Lincoln Park we have created the perfect place to live independently while keeping costs in check and life carefree and fulfilling. Contact us to schedule a tour today!