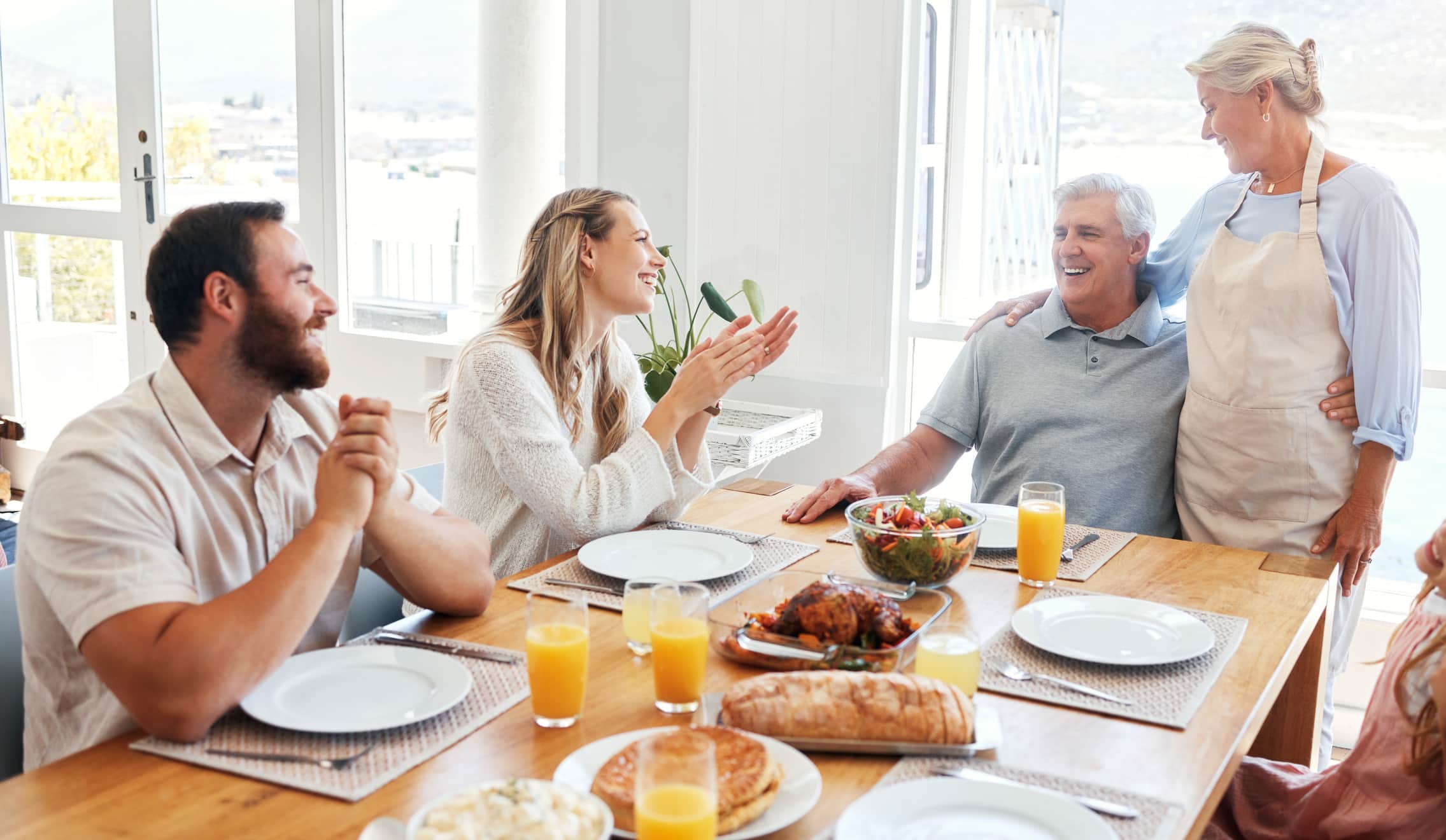 Tips for a Successful Conversation About Senior Living With Your Family
Retirement should be a time of independence and freedom, and there's no better place to achieve those goals than in a senior living community. The conversation about senior living within the family can often be a contentious one though, so it gets put off until something like a health crisis makes it into an urgent decision instead of a well planned one. When it's time for the conversation about senior living, these expert tips can help make it easier and more productive.
5 tips for a successful conversation about senior living
Tip #1 – Begin early
One way to make the conversation about senior living easier is to introduce the idea early on, even before it's actually needed. When families are already thinking along the lines of it being definite, the conversation about senior living can be elevated to the execution stage. In addition, being proactive also allows the time for research and if needed, getting on waiting lists to ensure you can move to the senior living community that best suits you. Learn more reasons to start early in the 55pluslifemag.com article, "The Benefits of Planning Early for Senior Living."
Tip #2 – Get your ducks in a row
Preparation for the conversation about senior living is another essential step in the process. Researching all the options such as where you want to live, when you want to move and which senior living communities are preferred will help you lay the groundwork before the conversation about senior living even begins.
Another helpful tool is a list of all the well-thought-out reasons for moving to senior living. For example, leaving home maintenance and repair behind, having more time for achieving your retirement bucket list (i.e., travel, volunteering, etc.), enjoying a carefree lifestyle, and having on-site amenities and opportunities that simply are not available at home all show families that your decision was not a rash one. To help you compose a list check out our blog, "How to Make an Informed Decision When Choosing a Senior Living Community."
Tip #3 – Explain how much senior living has changed
One big concern families often have is that senior living isn't a vibrant and appealing place to live, but just a little research will reveal that modern senior living communities are now more like luxury resorts than those clinical and depressing facilities of the last century.
Among the many changes to note in the conversation about senior living are large, bright and well-appointed apartments, nutritious chef-inspired meals, amenities like state-of-the-art fitness centers, classes and workshops, planned excursions and events, and a community of peers who share interests and memories. Top communities like One Lincoln Park also offer onsite pharmacy and wellness services, local transportation, barbershops and hair salons, laundry and housekeeping services, and outstanding safety and security 24/7 year-round.
Tip #4 – Compare cost realities
One of the greatest hurdles to overcome in the conversation about senior living is the perceived high cost. But when you compare the cost of living at home and the cost of senior living, apples to apples, the truth can be surprising.
Start with all the costs of owning a home like mortgage, insurance, and taxes and add in ongoing costs like maintenance, repair and replacement (think appliances, roofs, plumbing and lawn care) then the costs of everyday life like groceries, utilities, car payments and repairs, gym memberships, security systems, and entertainment.
Now look at all the costs that either disappear or are included in the cost of senior living. Many of the costs of owning a home vanish, as do all the worries and expenses associated with home upkeep. Included are costs like utilities, meals, security, fitness facilities, many entertainment options, and daily opportunities for socialization and self-fulfillment. When all is said and done modern senior living often looks like the best deal! Take a deeper look in our blog, "Amenities and Services: What's Included in the Cost of Senior Living."
Tip #5 – Don't forget peace of mind
Another point to cover in the conversation about senior living is the peace of mind that comes with living in a community where help is always close by. Families can rest easy knowing that you are safe and secure but also allowed all the privacy you need to enjoy life on your terms. While families can visit anytime, it's nice to know that senior living provides a level of oversight that isn't easy to get when you live at home. At One Lincoln Park our safety measures include a three-component emergency notification system (including a personal transmitter for emergencies), a check-in system for safety monitoring and on-call medical staff for 911 emergencies. Learn more about what to expect from the best in our blog, "In Senior Living, Safety and Security Are Part of the Package."
Take an online look at One Lincoln Park then contact us to learn more and schedule a tour with your family today!